With the support of ReAct and the Foundation for Human Progress, on October 7,8 and 9 2019, the Global Labor Institute Paris held its second International Inter-Trade Union School at Bergerie de Villarceaux, near Paris.
100 activists from the trade union, research and association sectors from 18 countries gathered together to think about the links between trade union movements and other civil society movements.
Participants shared experiences of alliances that have helped to strengthen feminist demands in union organisation, discussed the need to fight against the rise of the far right in the workplace, and the importance of organising for the climate cause.
Discussions also focused on how to organise the unorganised, including those who work in sectors far from union organisation – such as the informal sector. The school was also an opportunity to explore how to conduct transnational campaigns and build alliances between unions and other citizen movements.
See the full report of the school here.
Video report from the GLI Paris French School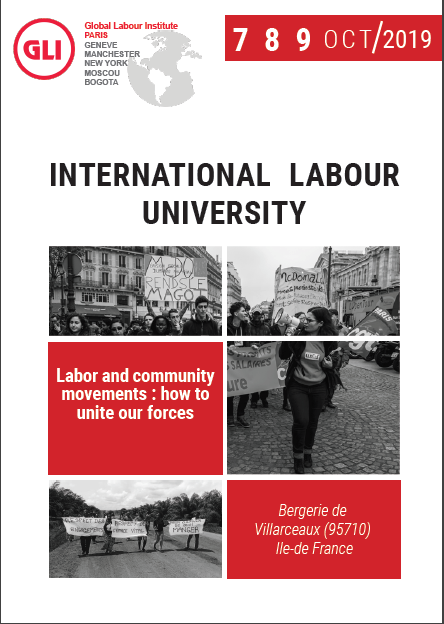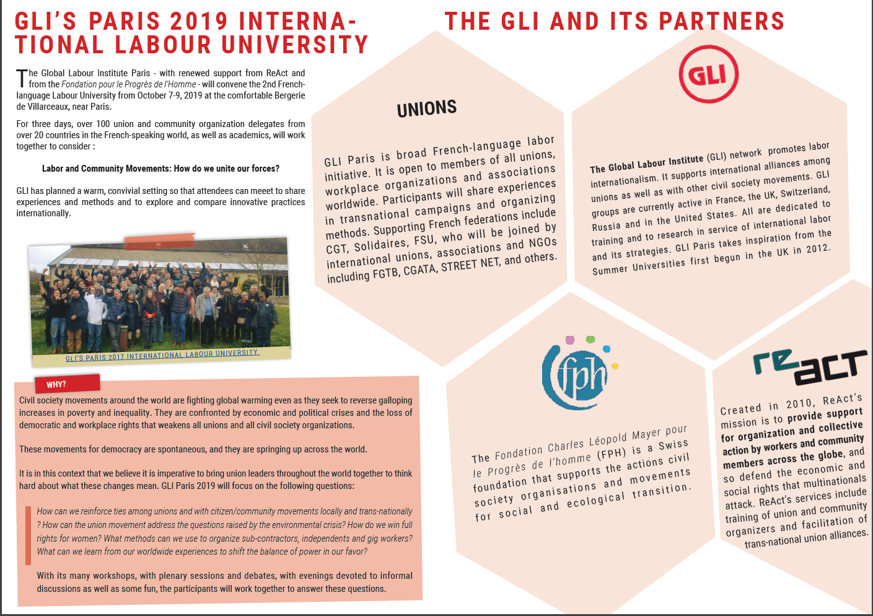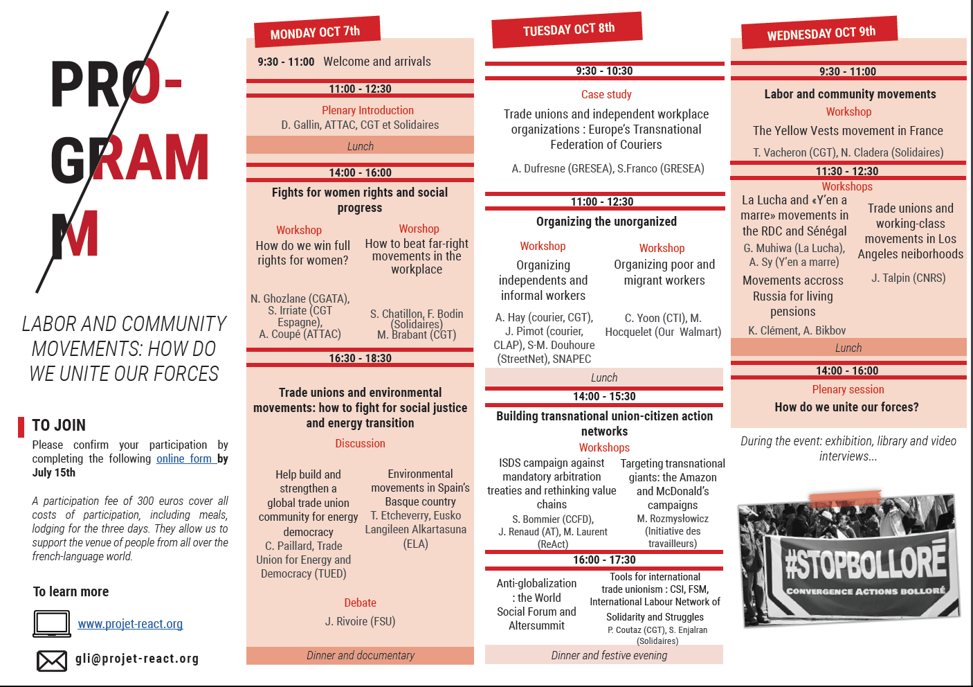 GLI Paris (Projet ReAct) is a member of the GLI Network, an alliance of organisations promoting international solidarity among trade union organizations and other organizations and movements of civil society. These share the objective of achieving a democratic and sustainableworld society, based on the principles of social justice, freedom and the rule of law.