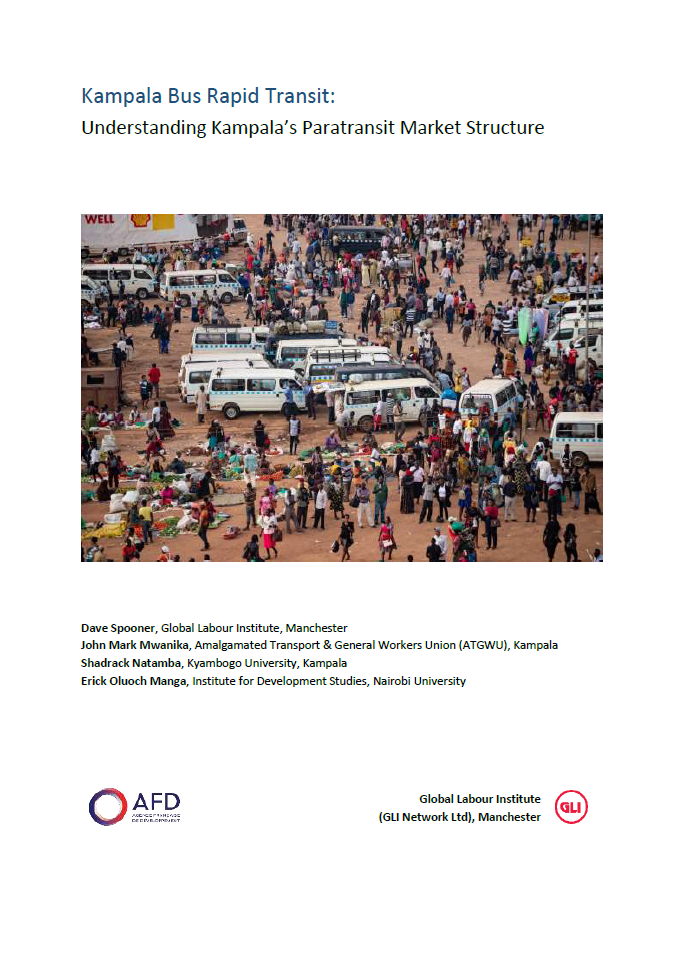 GLI Manchester announces that the Kampala Bus Rapid Transit Report: Understanding Kampala's Paratransit Market Structure is now available to view and download.
This report attempts to provide a detailed assessment of the market struture of the paratransit industry in Kampala, including both minibus ("taxi") and motorcycle taxi ("boda-boda") services. It is intended to contribute towards an understanding of how paratransit services can be incrementally improved and professionalised to minimize some of its negative effects on Kampala's overall transport system, and how to integrate the existing informal service into the proposed new Bus Rapid Transit (BRT) system.
The research and subsequent report were undertaken through a contract with Agence Française de Développement (AFD) to support the Government of Uganda and the Kampala Capital City Authority in preparation of the planned introduction of Bus Rapid Transit (BRT) in Kampala.
The assessment is based on desk research, street survey questionnaires, focus group discussions, in-depth interviews with workers, key informant interviews, field observations and interviews on proposed BRT routes, and additional field research.
The report provides recommendations based on the findings of the research.
GLI Manchester is a not-for-profit company, working closely with a range of global union federations, national trade unions, research institutions and workers' education organisations. It conducts education, capacity-building and research on international labour movement development and organising strategies. It specialises in political education, organisation and trade union policy with informal economy workers, and the design and management of international workers' education programmes.